Description
WebHost Manager enables you to quickly add new accounts. To do this, you simply fill in the fields to specify the account details. Using packages will speed up this process considerably - refer to Packages for more information. The following procedure will help you to create an account in your linux reseller account.
Required Information
Your Web Host Manager(WHM) control panel user name and password.
Procedure
[1] Access your control panel at http://www.yourdomain.com/whm [ Example : www.crmcell.com/whm] or https://yourservername:2087/
You must have port 2086 access enabled in your internet connection to access this control panel. Usually it is enabled, but if you are in a network and if your are not able to access this, please contact your network admin and enable this port.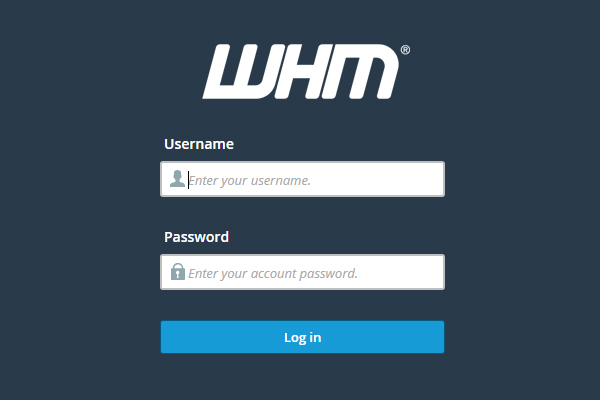 [2] Supply the user name & password provided by Silicon House.
[3] To access the Account Functions Menu, click on Account Functions icon, on the main screen of your WebHost Manager interface.
[4] Click on the Create a New Account icon to create a new account.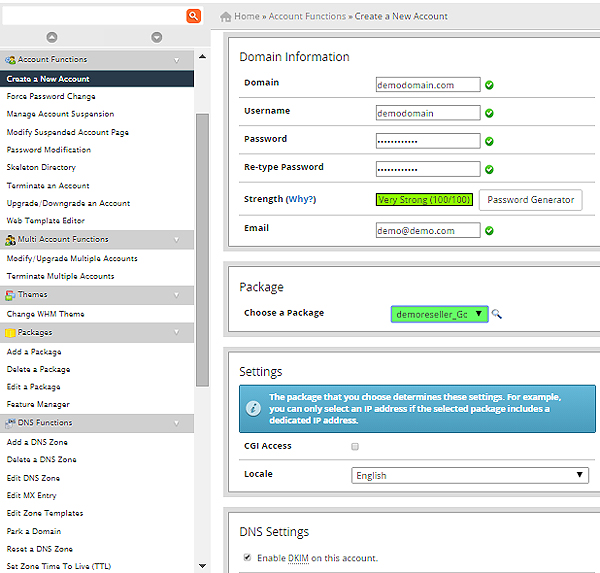 [5] Enter the domain name and username of the account in the Domain and UserName fields. The UserName field will automatically populate with the first 8 characters of the domain name, but you can change this to whatever you want.
The username should always start with alphabets and should be an unique one and should not start with numbers or special characters.

[6] Enter the password for the account in the Password field.
[7] choose the option --Auto Assign-- for the ip field.
[8] Choose the package to be allotted to that domain in the packages field.
Before adding a domain the package should be created .

[9] Supply the admin emailid of the domain in the email id field.
[10] Click on the button Create to create an account.